Play Smart! Understand the Bonus Terms and Conditions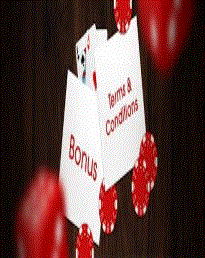 For players dabbling in the world of online casinos, there are plenty of bonus offers to explore that can lead to winning real money. They can be very lucrative promotions if you play your card right (pun intended!), and they can often make your wagering deposits go a lot further which means more fun for you. The key to making the most of your bonus is understanding the terms and conditions.
If you do a quick search of the virtual betting houses available on the web, you are sure to find hundreds or even thousands of different places where you can get your game on. Plus, nearly all of those virtual casinos offer some sort of bonus offers which can mean a lot of promos for you to explore.
Common Bonus Terms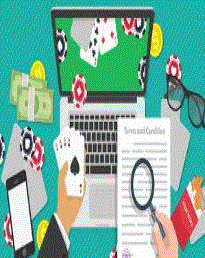 Each of the casinos that you visit will have their own specific terms and conditions that you must adhere to in order to playthrough. While each one may have their own fancy wording and one or two casino-specific items, plenty of the terms will be pretty darn similar.
One of the key things to look at is whether the bonus is called a no-deposit bonus or a match bonus. No deposit means that the bonus is yours whether or not you deposit any money into the wagering account, but a match bonus means the house will give you free money to match your real money deposits. Make sure you check out the wagering requirements, though, because even no deposit bonuses may require you to meet certain wager thresholds in order to claim any real money prizes.
Playthrough Requirements
Playthrough refers to the cumulative amount of money that you must wager in order to withdraw your winnings from your wagering account. For instance, a casino may give you a $1000 new player bonus, but you are required to playthrough 2x that amount before you are allowed to withdraw your winnings.
Specific Terms and Conditions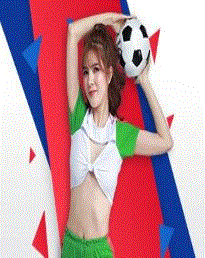 Remember there may also be a separate page that lists the general terms of the gambling process at the online casino, and there may also be separate terms and conditions for each type of bonuses. Before you proceed with any of your wagering, you should look over both of these pages to ensure that you know exactly how everything works.
You may find that there are special procedures in place such as verifying your address in order to prevent any money laundering or fraud. Plus, in addition to wagering requirements, there may be limits on how much can be withdrawn or added to a wagering account in a single visit or day. Some gambling houses may also ask for identification.
Read the Terms to Ensure the Fun
You won't have to worry about doing the wrong thing if you are sure to carefully read the terms and conditions before you try to use your online casino bonus.