Casino Blackjack versus Video Poker Odds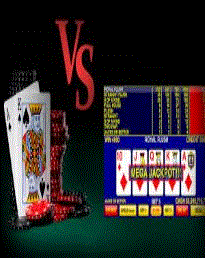 Each type of online casino game is different from another. However, don't get surprised when you stumble upon games that have similarities. As such, blackjack and video poker are two game types that share a few similarities. They're not only popular in Canadian sites but also involve lots of strategy and give you low house edges under the right conditions.
Supposing you implement a perfect strategy on video poker or blackjack; you'd be facing less than 0.5% house edge, which is quite decent seeing as the average game features more than 2% casino advantage. On this page, you'll learn the odds of these games and how you can increase them.
What's the House Edge?
By definition, this is the statistical advantage a betting house has in any given game, usually expressed as a percentage. For instance, if a blackjack variant has a 5% edge; it means that for every dollar wagered, you'll lose five cents. Note that this doesn't apply to a single wager but applies to bets made over a steady gaming session. Keep in mind, however, the house advantage can be lowered with correct strategies thus giving you better winning odds in Canadian casinos.
Video Poker Odds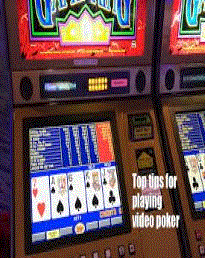 Video poker games are some of the very few titles, where players have a real chance to win more than they lose. It may seem like a game based on luck to newbies, but seasoned gamers know that it's, for the most part, a game of skill. What does this mean? It simply means that every decision you make during gameplay has an impact on the outcome.
Different video poker variants have different odds but it's always better than most titles such as slots. For example, Jacks or better could give you a 99.54% return on your money with the perfect tactic. The best part is that even if you're a beginner without much knowledge of tactics, the standard return will only drop to 99.52%.
Online Blackjack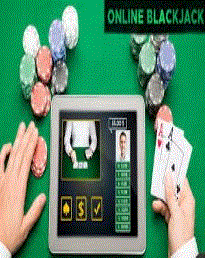 Just as you would in video poker, ensure that you learn the standard rules before starting a game of blackjack. This is the only way that you're able to make the right decisions in every circumstance during your gameplay. Additionally, with a basic strategy, you're payback percentage will be around 99.5% to 99.6%. Discussed below are the rule variations that help the player to determine the titles with the best chances of winning:
Number of Decks: The more decks that are used in a game, the worse it is for you because the game will be more complicated and harder to grasp.
Return to Player: It's advisable to look for the average payback of 3:2 when you're dealt a two-card 21. If you take part in a variant with a payback of 6:5 or lower, the betting house will have a better advantage than you.
Split and Double Rules: Ideally, a player can make these plays as often as they like. Some titles restrict the number of times and the cards to use. In such a case, the edge of the player drops.
Surrender: Newbies might not realize this but being given the freedom to surrender a hand after a bad deal to reduce losses is an excellent strategy. If surrendering is prohibited, it works against you as a player as it decreases your winning odds.