The Best Bets in the Game of Roulette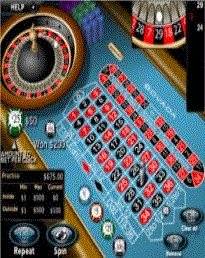 In movies and literature, roulette is often portrayed as a glamorous and ridiculously lucrative casino game. While winning big in this title seems like make-believe reserved for James Bond, it's possible to improve your chances of winning by playing the best bets.
Note that this game is offered in Canadian betting sites in a variety of versions, including American, European, and French roulette. These may have a few variances but the set-up is the same. On this page, you're going to learn about the various wagers that you could play to score a huge payout.
Evens/Odds, Red/Black and 1-18/19-36
Roulette is the only title in a betting house that gives you the chance of close to 50/50 odds on a single wager. With this particular bet, you can hit almost half the options on any roulette game on Canadian sites. The 0 and 00 don't count and so you've got pretty good odds of winning - your payout ratio is 1:1 and it's among roulette best bets that you can choose. Also, the payouts can be surprisingly rewarding if you're willing to risk more cash.
Column Bets
Players could slightly up the ante to 2:1 by wagering on roulette's table columns. By using this second-best bet in roulette, you will be bringing your number options down to a little under a third. Nonetheless, this still covers a substantial part of the felt while doubling your winnings. For instance, a $10 stake wins you $20.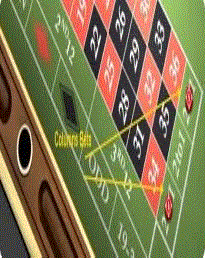 Black and Third Column/Red and Second Column
It is also among the roulette best bets specially designed for gamblers who like to hedge their wagers. When studied thoroughly, the game board may help you win big bucks - there are eight red numbers and 4 black on the third column of your board; whereas column two is reserved, with eight black and 4 red numbers.
You, as a savvy gambler, could take advantage of this layout for slow but steady profits. For instance, if you wager on your red-rich third column and double your stake on black ($20 on third column, $40 on black), you'll ultimately give yourself a solid chance to break even or even win some extra cash. The same applies to red and second column bet combinations. It's worth noting that you'll need to be patient if you're going to come out as a winner here.
Straight Up
If your focus is more on your payout and less on minimizing risks, your best roulette bet option is the straight up. This entails wagering on a single number and hoping that lady luck smiles down upon you. Keep in mind that it's a high-risk stake, though the payout is big. For example, if a gamer has a bankroll of $250, they could technically play 25 $10 wagers in a row before they're out of the game - if they win, they'll be up $250. The probability of hitting the exact number in roulette is about 1 in 37 or 2.7%.
Split Roulette Bets
This is another one of roulette best bets that Canadian players could choose, which comes with a higher reward and low risk. In this one, players place chips on any two numbers, next to each other on the felt - it could either be vertical or horizontal placement. To wager, you simply place a chip in the line between your two picks. Generally, the odds of hitting your numbers here are better than in straight-up wagers.